The Artist is Online
_
König Galerie, Berlin (DE)
18.03.2021 – 18.04.2021
_
Groupshow curated by Anika Meier & Johann König
Opening: March 18, Book your visit online via the Gallery Homepage
https://www.koeniggalerie.com/exhibitions/35415/the-artist-is-online/
König Galerie presents the international group exhibition THE ARTIST IS ONLINE. PAINTING AND SCULPTURE IN THE POSTDIGITAL AGE curated by @anika and @johann.koenig. In the gallery's saleroom around 70 works are shown by 50 artists, who are at home on social media. In the media of painting and sculpture, they react to the mechanisms of the attention economy and to technological innovations. They digitize painting, visualize data sets and reflect the mobility of images.
König Galerie | St. Agnes – Alexandrinenstr. 118 – 121| 10969 Berlin, Germany
---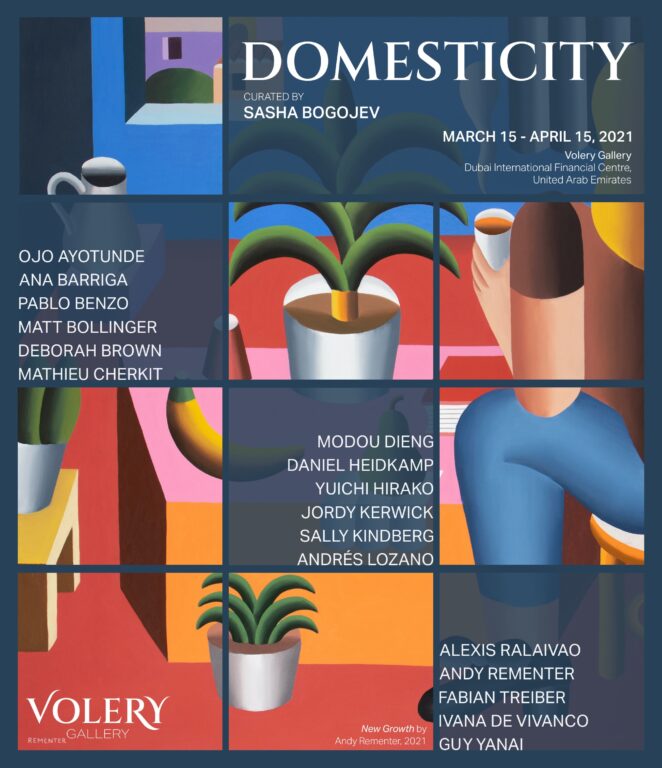 Domesticity
_
Volery Gallery, Dubai (UAE)
15.03.2021 – 15.04.2021
_
Groupshow curated by Sasha Bogojev
Volery Gallery presents Domesticity group exhibition, curated by Sasha Bogojev Curator and Contributing Editor at Juxtapoz Magazine. The inaugural exhibition presents a selection of all-new, previously unseen, original works by 17 international artists. The presentation revolves around the exploration of interior spaces as the fated environment for mankind and will feature works by Ojo Ayotunde; Ana Barriga; Pablo Benzo; Matt Bollinger; Deborah Brown; Mathieu Cherkit; Modou Dieng; Daniel Heidkamp; Yuichi Hirako; Jordy Kerwick; Sally Kindberg; Andrés Lozano; Alexis Ralaivao; AndyRementer; Fabian Treiber; Ivana De Vivanco and Guy Yanai.
Volery Gallery | Dubai International Financial Centre | Dubai, United Arab Emirates
---
Contamination
_
06.03.2021 – 24.04.2021
G/ART/EN, Como (IT)
_
Groupshow
Opening: 06.03.2021
G/ART/EN | Via Anzani 25A| 22100 Como, Italy
---
Art Brussels
_
Discovery Section – Booth D17
Postponed to
22. April 2021 – 25. April 2021
Soloshow with KANT Gallery, Copenhagen
Opening: 23. April, 17 – 22 h
https://www.artbrussels.com/en/
Art Brussels | Tour & Taxis, Avenue du Port 86c| 10000 Brussels, Belgium
---
Plein Air
_
Ruttkowski;68 Gallery, Paris (FR)
21.05.2021 – 26.06.2021
_
Soloshow
Opening: –
https://www.instagram.com/ruttkowski68/?hl=de
Ruttkowski;68 Gallery | 8 Rue Charlot| 75003 Paris, France
---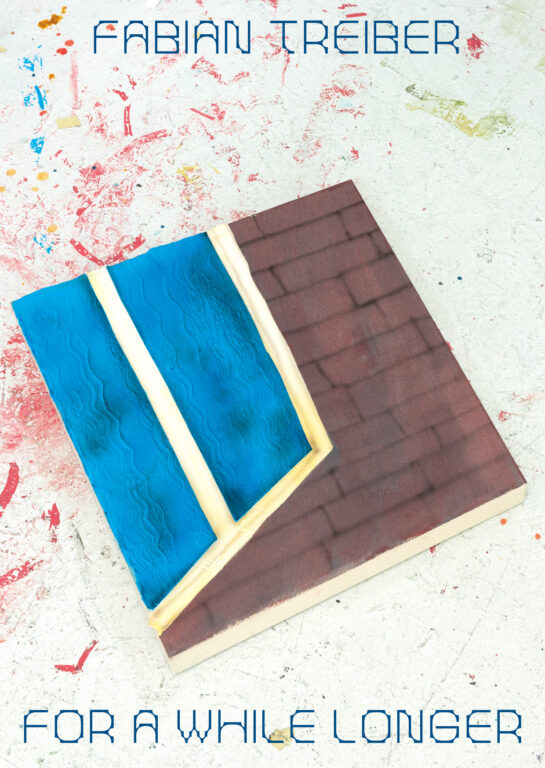 for a while longer
Philipp Haverkampf Gallery
21. March 2020 – 25. April 2020
Soloshow
Opening: 20. March, 18 – 21 h
DUE CORONA CRISIS THE EXHIBITION IS POSTPONED TO AUTUMN 2021
Contact the gallery for details and selected works
Philipp Haverkampf Gallery | Mommsenstrasse 67 | 10629 Berlin, Germany
---